Only 77 examples of the 700-horsepower track-only throwback will be built. It's stunning.
At it's sixth Rennsport Reunion today, Porsche just unveiled a stunner. The new 935 is a recreation of the famous "Moby Dick" that won the 24 Hours of Le Mans in 1979. And it's not a concept—Porsche will sell 77 examples to its best customers, who will be able to track it to their heart's desire.
Sadly it's not a road car, but it's based on one, the new 911 GT2 RS. That means it has a 700-hp twin-turbo flat-six paired with a seven-speed PDK dual-clutch gearbox. There's a lot more race-car stuff inside, though, with a Cosworth digital dashboard, and driver-selectable ABS settings including a full defeat mode. The button-covered carbon-fiber steering wheel is lifted straight from the 2019 911 GT3 R race car. There's also full air conditioning, a safety roll cage, a single racing bucket seat, and a six-point safety harness. A passenger seat is available as an optional extra.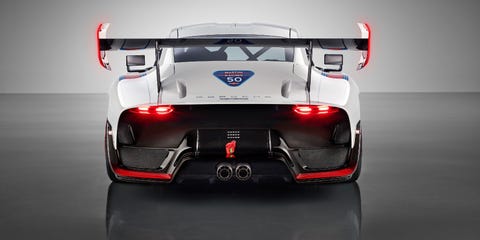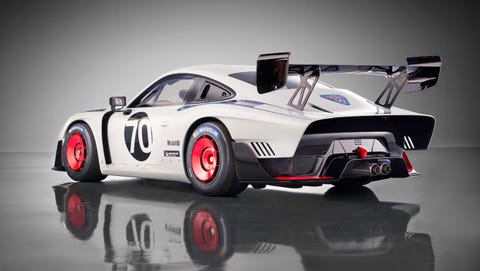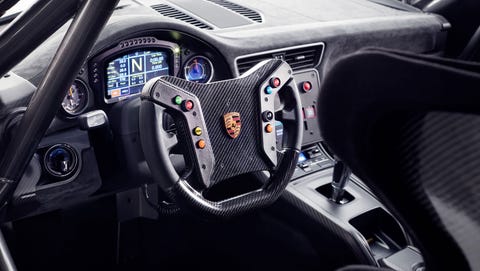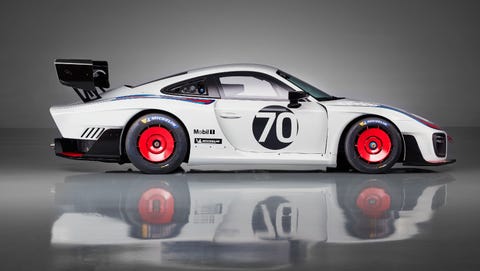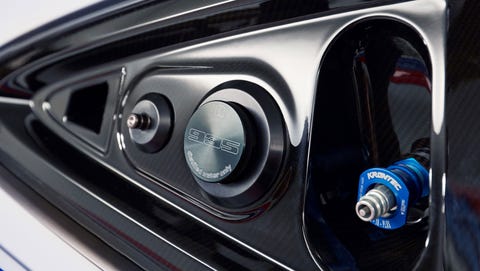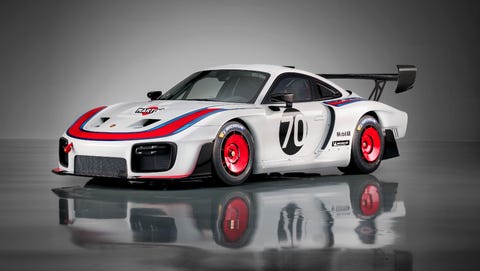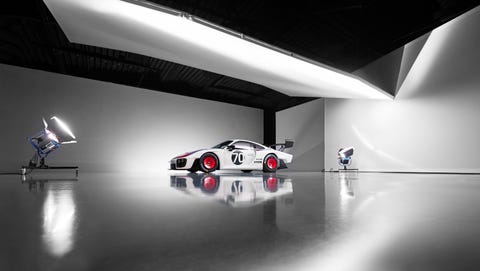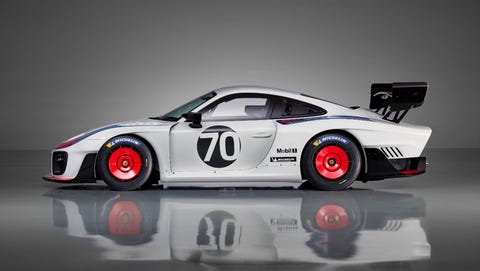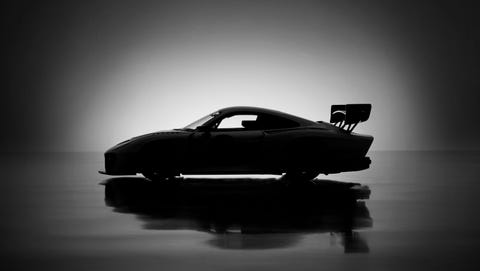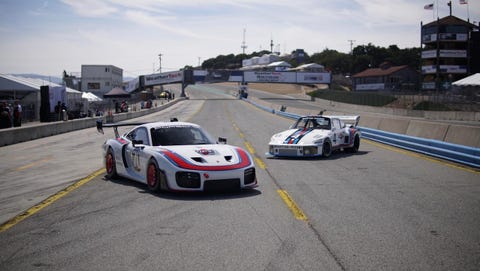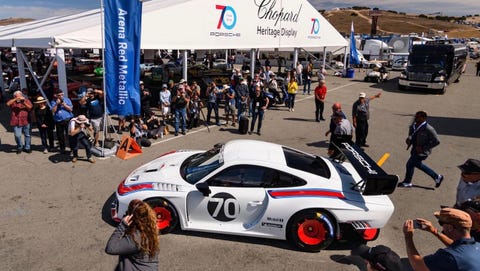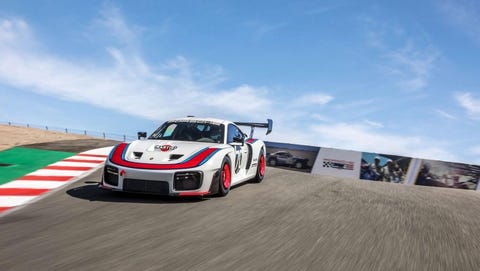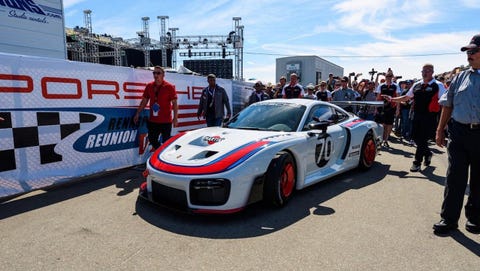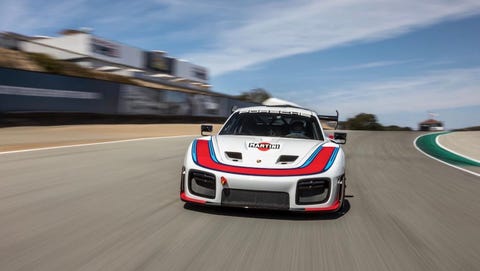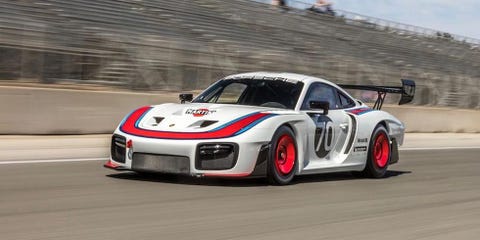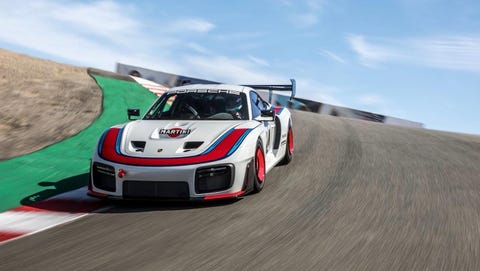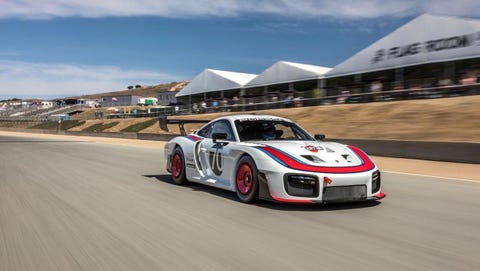 The carbon-fiber bodywork is, of course, inspired by the original 935 "Moby Dick," which means it's much longer than a regular 911 (12.6 inches longer than a GT2 RS, to be exact). There are even wheels made to evoke the aerodynamic "turbofans" used on Porsche race cars throughout the 1970s and 1980s. Presented in a classic Martini livery, it looks incredible.
"This spectacular car is a birthday present from Porsche Motorsport to fans all over the world," said Dr. Frank Walliser, head of Porsche Motorsport in a statement. "Because the car isn't homologated, engineers and designers didn't have to follow the usual rules and thus had freedom in the development."
Only 77 new 935s will be built, and they'll each cost €701,948 (roughly $817,000). Deliveries are set to begin next June, and owners will be given driver training to get the most out of this machine.